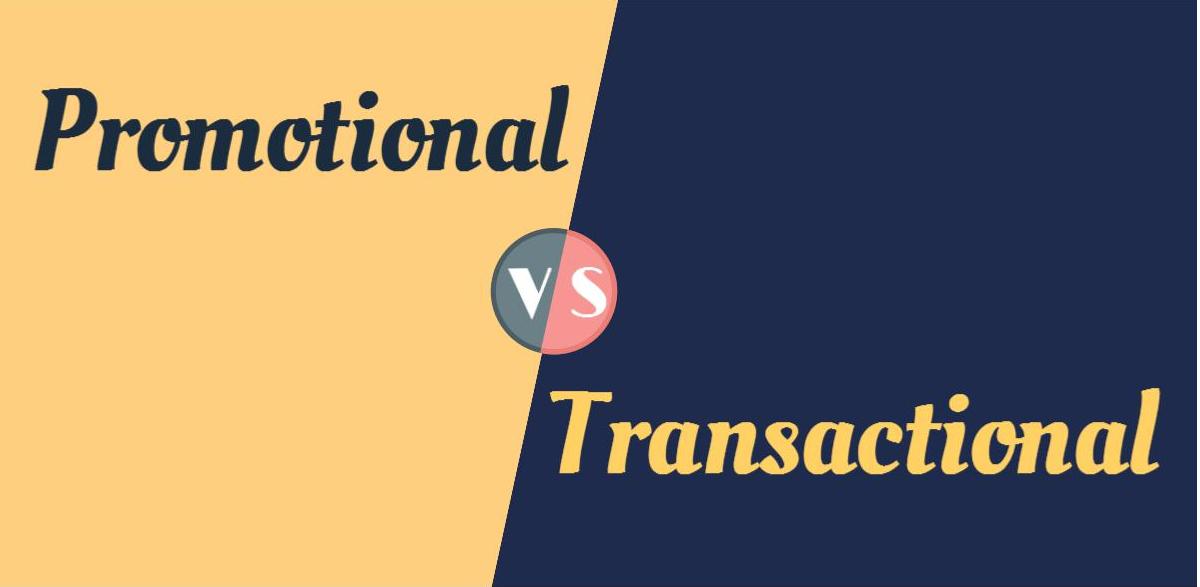 Discover The Differences Between Promotional And Transactional SMS Service
SMS (short message services) has become the most fundamental form of text messages. SMS came into existence just after the inception of mobile phones and now considered as the spine of mobile communication. Today, SMS are not only confined to fulfilling personal needs but also it has turned into a commercial mode of conveying information to the customers. Marketers have been using this technique in the form of bulk SMS services to enable businesses to hold a strong position in the market.
Priority SMS is the foremost name in the realm of bulk SMS sending services and has gained a reputed position of a bulk SMS service provider in the market. We keep on updating our SMS service strategies as per the changes occur in the market. Based on market updates, we have now expanded our capabilities to offer promotional and transactional SMS service under our main category, i.e., bulk SMS service. You must be wondering that what are these services about? What is the purpose of categorizing bulk SMS service into two parts? To make your doubt clear, Priority SMS comes up with the major differences of promotional and transactional SMS services.
Have a cursory eye on the below factors:
Promotional SMS Service: Promotional SMS typically refers to the messages sent to promote/advertise /up-selling the brand or business. Priority SMS tops the list and is counted as the reliable promotional SMS service provider among users.
Transactional SMS Service: Transactional SMSs are attributed as the messages that are sent to the users as an acknowledgment to the responses they made for a particular website or app. Priority SMS crosses all the hurdles and wins the hearts of customers by becoming the authentic transactional SMS service provider.
Here, we have created a table depicting the key differences between both services:
S.No
Promotional SMS Services
Transactional SMS Services
1
These services are specifically used for accomplishing the marketing purposes.
For instance: Offers, Upcoming Products, Sale, etc.
These services are useful for sending different types of informational messages to the users.
For instance: Bank Transactions, OTP, etc.
2
Promotional SMS can be sent between the time slot of 10 am to 9 pm only.
Transactional SMS are not bound and these can be sent anytime to the targeted phone numbers.
3
Message regarding brand promotion cannot be sent to the users who have activated the TRAI DND service on their numbers.
Companies can send messages to both TRAI DND and Non-DND users.
4
Promotional SMS uses API also
Transactional SMS uses API also
5
The service of sending Promotional SMS takes place by using a random 6-digit Sender ID which is assigned by the telecom operator.
Transactional service takes place by using 6-alpha character Sender ID of personal choice.
The abovementioned differences must be clear to you as these distinguished each aspect separately. Our company provides these services with complete zeal and dedication. We as a reliable promotional and transactional SMS service provider manage to stay ahead of the competition which encourages us to take running market challenges with a smiling face.
Conclusion:
Sending bulk SMS in the context of promoting the business or a brand has become a highly growing trend among marketers. Everyone is running towards achieving great results through these services. Whether it is about launching a new service or product to the existing range or one wants to send transactions related messages, promotional and transactional SMS services are the best to accomplish these purposes. So, if you want to excel your business through these services, you can avail bulk SMS services from Priority SMS.
DLT registration is must for Transactional as well as promotional SMS Services.